Bulgarian Rose Oil in Bulk
Atmosphaer supplies Bulgarian rose oil in bulk for your business. Our products are of premium quality and have been the preferred choice of a number of leading companies in the perfumery, cosmetic and food industry. Each step of the production process is carefully monitored and we take great care when it comes to storing and transporting the materials properly and safely. Observing all of the standards in the industry, we hold REACH and GMP certification. This is to show that we take safety, hygiene and substance control extremely seriously. We care for our customers but we also care for the environment, for our workers and for the beautiful region where the plants grow. We have been in the sector for over thirty years now and sustainability has always been our policy. Our team would be happy to talk to you and discuss our quality standards as well as every aspect of production that ensures the best results.
Product details
Expiry term:
Retest time 10 years, if stored properly no expiry term has been established
Documentation:
COA, MSDS, IFRA, Allergens and more
Packaging:
Aluminium containers: 0.1kg, 0.5kg, 1kg, 2kg, 5kg
Shipping:
By air with DHL Express
MOQ and Order Quantitites:
0.1 kg / 0.5 kg / 1 kg / 5kg / 10kg / 50kg and more
ORDER SAMPLES
Bulgarian rose oil in bulk
You can order wholesale Bulgarian rose oil in bulk. We deal in industrial quantities, providing as much of the material as you need. Place your order for: 100 g, 1 kg, 5 kg, 10 kg and above. Do not hesitate to contact us if you need to buy larger bulks. You are sure to receive only premium quality rose oil, regardless of the size of the order.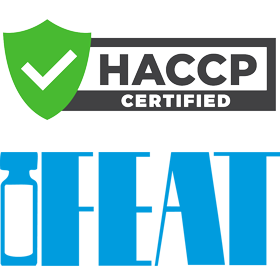 Discover our detailed catalogue with more than 80 natural ingredients – See HERE
Technical Characteristics
| | |
| --- | --- |
| COMMON NAME | Bulgarian rose oil |
| BOTANICAL NAME | Rosa Damascena flower oil |
| APPEARANCE | Mobile Liquid |
| COLOUR | Pale yellow to yellow |
| ODOUR | Typical of Bulgarian rose oil |
| RELATIVE INDEX DENSITY | from 0,848 to 0,880 |
| REFRACTIVE INDEX (25 °C) | from 1,452 to 1,470 |
| ESTER VALUE, mg KOH/g | from 7,0 to 24 |
| FREEZING POINT, °C | from 16,0 to 23,0 |
Compound content
| | |
| --- | --- |
| Ethanol | < 2.0 |
| Citronellol | 20.0 – 34.0 |
| Nerol | 5.0 – 12.0 |
| Geraniol | 15.0 – 22.0 |
| β-Phenylethanol | < 3.5 |
| Heptadecane (Paraffin C17) | 1.0 – 2.5 |
| n-Nonadecane (Paraffin C19) | 8.0 – 15.0 |
| Heneicosane (Paraffin C21) | 3.0 – 5.5 |
Damask rose oil
The Damask rose is one of the most refined and exceptional substances used in skincare. It is extremely delicate, which makes it perfect for all skin types, including sensitive. It is ideal for efficient anti-age products and it helps keep a bright complexion. Its antifungal and antibacterial properties, combined with wonderful hydration qualities make up for a great ingredient in soothing lotions and creams.
A supplier with traditions
The Skakalechkov family established the first privately owned Bulgarian rose essential oil producing company in 1993. Over the 3 generations we have gained knowledge and expertise that allows us to produce the best industrial materials for cosmetics and perfumery. All of our products are 100% natural with no additives and our customers vary from world-renowned fragrance houses to independent perfumers.
Get in touch now to talk about collaboration and discuss your order with our team. We'd be glad to partner with your company.