Other Essential Oils in Bulk
Essential oils have well-established benefits for beauty and health. They are widely used in the perfumery, cosmetic, skincare and pharmaceutical industries. Food manufacturers also like them for their natural flavour properties. Atmosphaer has long-standing traditions in the production of premium quality extracts, both conventional and organic. We are a wholesale bulk supplier and we are excited to partner up with you. Let us begin by saying that we are REACH compliant and we provide our registration number to the companies we supply to, so they can be REACH compliant too. We are also GMP certified, showing that we have proper control of the manufacturing process. Every step is traceable and documentation is kept. We monitor the way our operations affect the environment and everyone involved. We record any changes and carefully examine every batch not only to prevent contamination but to ensure the premium quality that we deliver to you.
Product details
Documentation:
COA, MSDS, TDS, Organic certificate (if applicable) and more
Packaging:
Aluminium containers and steel drums
Shipping:
By road, sea and air
MOQ and Order Quantitites:
1kg / 2kg / 5kg / 10kg / 50kg/ 170kg and more
ORDER SAMPLES
Certified Bulgarian lavender essential oil supplier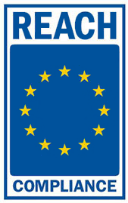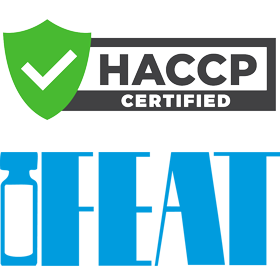 Discover our detailed catalogue with more than 80 natural ingredients – See Here
ESSENTIAL OILS
ROSE OIL
Rosa Damascena Mill
LAVENDER OIL
Lavandula Angustifolia
ANISE OIL
Pimpinella anisum
ANGELICA OIL
Angelica dahurica / archangelica
BALKAN SAVORY OIL
Satureja montana / Satureja hortensis
Lavandula angustifolia Mill.IMMORTELLE OIL
Helichrysum italicum
BASIL OIL
Ocimum basilicum
WHITE PINE OIL
Pinus silvestris
WHITE WORMWOOD OIL
Artemisia Vulgaris
YARROW OIL
Аchillea millefolium
SILVER FIR OIL
Abies alba
VALERIAN OIL
Valeriana officinalis
VETIVER OIL
Vetiveria zizanoides
TANSY OIL
Tanacetum Vulgare / annuum
BAY LEAF OIL
Laurus nobilis
LOVAGE ROOT OIL
Levisticum officinale
TARRAGON OIL
Artemisia dracunculus
ST. JOHN'S WORT OIL
Hypericum perforatum
ZDRAVETS OIL
Geranium Macrurizum
CINNAMON BARK OIL
Cinnamomum zeylanicum Blume
CINNAMON OIL
Cinnamomum zeylanicum
CLOVE OIL
Caryophyllus aromaticus
DILL OIL
Anethum graveolens
CORIANDER OIL
Coriandrum Sativum
MELISSA OIL
Melissa officinalis
THYME OIL
Thymus serpyllum
MINT OIL
Mentha piperita
CARROT SEED OIL
Daucus carota
GERMAN CHAMOMILE OIL
Matricaria chamomilla
WORMWOOD SWEET OIL
Artemisia Annua
FENNEL OIL
Foeniculum vulgare Mill
OREGANO OIL
Oreganum Vulgare
ROMAN CHAMOMILE OIL
Chamaemelum nobile
ROSEMARY OIL – CINEOL
Rosmarinus officinalis
SAGE OIL
Sage Officinalis
CLARY SAGE OIL
Salvia Sclarea
JUNIPER BERRY OIL
Juniperus communis
HYSSOP OIL
Hyssopus officinalis
CONCRETES AND ABSOLUTES
ROSE CONCRETE AND ABSOLUTE
Rosa Damascena Mill
VALERIAN CONCRETE AND ABSOLUTE
Valeriana officinalis
OAKMOSS CONCRETE AND ABSOLUTE
Evernia prunastri
ZDRAVETZ CONRETE AND ABSOLUTE
Geranium Macrurizum
LAVENDER CONCRETE AND ABSOLUTE
Angustifolia officinalis
GERMAN CAMOMILE CONCRETE AND ABSOLUTE
Matricaria chamomilla
LINDEN BLOSSOM CONCRETE AND ABSOLUTE
Tilia x vulgaris
MURSAL TEA CONCRETE AND ABSOLUTE
Sideritis Scardica
MARIGOLD CONCRETE AND ABSOLUTE
Calendula officinalis
BEESWAX CONCRETE AND ABSOLUTE
Apis mellifera
SAGE CONCRETE AND ABSOLUTE
Sage Officinalis
TOBACCO CONCRETE AND ABSOLUTE
Nicotiana tabacum
FLORAL WATERS (HYDROSOLS)
ROSE FLORAL WATER
Rosa Damascena. Mill.
ROSE FLORAL WATER ALBA
Rosa Alba Mill.
ANISE SEED FLORAL WATER
Pimpinella anisum
IMMORTELLE FLORAL WATER
Helichrysum italicum
WHITE PINE FLORAL WATER
Pinus silvestris
WILD WORMWOOD FLORAL WATER
Artemisia Vulgaris
YARROW FLORAL WATER
Аchillea millefolium
ABIES ALBA FLORAL WATER
Pinaceae
ST. JOHN'S WORT FLORAL WATER
Hypericum perforatum
ZDRAVETZ FLORAL WATER
Geranium Macrurizum
NETTLE FLORAL WATER
Urtica dioica
LAVENDER FLORAL WATER
Lavandula Angustilofia
GERMAN CHAMOMILE FLORAL WATER
Matricaria recutita
ROMAN CHAMOMILE FLORAL WATER
Chamaemelum nobile
LINDEN TREE FLORAL WATER
Tilia cordata
MELISSA FLORAL WATRER
Melissa officinalis
THYME LINALOOL FLORAL WATER
Thymus serpyllum
MINT FLORAL WATER
Mentha piperita
MARIGOLD FLORAL WATER
Calendula officinalis
WALNUT LEAVES FLORAL WATER
Juglans regia
OREGANO FLORAL WATER
Oreganum Vulgare
ROSEMARY FLORAL WATER
Rosmarinus officinalis
SAGE FLORAL WATER
Sage Officinalis
CLARY SAGE FLORAL WATER
Salvia Sclarea
WORMWOOD ANNUA FLORAL WATER
Artemisia annua
SUMAC FLORAL WATER
Cotinus obovatus
JUNIPER FLORAL WATER
Juniperus communis
HYSSOP FLORAL WATER
Hyssopus officinalis
GARLIC LEAF FLORAL WATER
Allium sativum
ROSEHIP FLORAL WATER
Rosa canina
You can order 1 kg, 2 kg, 5 kg and more of any of the essential oils.
Place your wholesale order for premium quality essential oils in bulk. Should you have any questions, don't hesitate to get in touch and we will
provide all of the information you need to make an informed decision for your business.
Preferred by clients all over the world.