Lavender Oil in Bulk
Atmosphaer is a trusted supplier of lavender essential oil in bulk. Lavender has a wide range of therapeutic uses and helps for relaxation and nervous tension relief. It is used prolifically in the cosmetic and pharmaceutical industries for its ability to help reduce the appearance of skin imperfections like fine lines and dark spots, or to soothe skin after excessive sun exposure. Other proven health benefits include stress and anxiety reduction, pain relief, scalp and skin disinfection, acne prevention and improved blood circulation. It also works as a natural sleep aid.

You can buy lavender essential oil in bulks of 50 kg, 175 kg and more. Minimum order quantity is 20 kg. We package and store the material in steel drums that preserve the characteristics, including texture, fragrance and health and cosmetic benefits. We possess the necessary certification that allows us to produce, supply and deal in lavender essential oil. The plants are 100% grown in Bulgaria under strict regulations. You can opt for the conventional or the organic type.
Product details
Expiry term:
Retest time in 3 years
Documentation:
COA, MSDS, IFRA, Allergens, REACH, HACCP and more
Packaging:
Steel drums with internal epoxy phenolic food grade lining
Shipping:
By road, sea or air
MOQ and Order Quantitites:
20kg / 50kg / 100kg / 170kg and more
ORDER SAMPLES
Certified Bulgarian lavender
essential oil supplier
The Bulgarian lavender oil is well-known for its unique long-lasting intense aroma. Our 100% pure natural substances are obtained via direct steam distillation of fresh Lavandula Angustifolia flowers picked from sustainable farms across Bulgaria. Its harvest time is between July and August and contains a high volume of beneficial phytochemicals like linalyl acetate which occurs naturally in quantities as high as 30% and more. We hold REACH and GMP compliance certificates to ensure that we meet requirements in terms of hygienic practices and pertain to the highest manufacturing standards in the industry. So, you can feel safe when placing your order in bulk.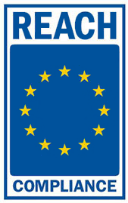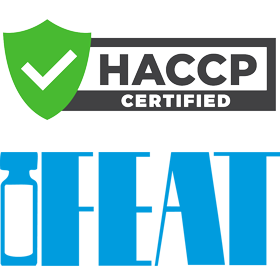 Discover our detailed catalogue with more than 80 natural ingredients – See HERE
Technical Characteristics
| | |
| --- | --- |
| COMMON NAME | Bulgarian Lavender Essential Oil |
| BOTANICAL NAME | Lavandula angustifolia Mill. |
| APPEARANCE | Mobile Liquid |
| COLOUR | Pale Yellow |
| ODOUR | Characteristic, fresh, reminiscent of the smell of flowering lavender |
Compound content
| Property | Value in % |
| --- | --- |
| Limonene | < 0.6 |
| 1,8-Cineole | < 2.0 |
| β-Phellandrene | < 0.6 |
| cis-β-Ocimene | 3.0 – 9.0 |
| trans-β-Ocimene | 2.0 – 5.0 |
| 3−Octanone | 0.2 – 1.6 |
| Camphor | < 0.6 |
| Linalool | 22.0 – 34.0 |
| Linalyl acetate | 30.0 – 42.0 |
| Lavandulol | > 0.3 |
| Terpinen-4-ol | 2.0 – 5.0 |
| Lavandulyl acetate | 2.0 – 5.0 |
| α-Terpineol | 0.8 – 2.0 |

* The showed values are according to ISO standard 3515 and the product may differ from these values due to its natural origin
Lavender essential oil by Atmosphaer
Our legacy goes far back to the establishment of the first privately owned Bulgarian rose extract producing company in 1993. Over the course of 3 generations, we have gained knowledge and expertise that allows us to produce the substances of the highest quality. All of our products are 100% natural, made with materials supplied from trustworthy vendors, with no additives, and we plan on keeping it this way. Our customers vary from world-renowned fragrance houses to independent perfumers in Europe and the States.
Our commitment to sustainable and environmentally-friendly practices is at the heart of our business, which means that we work only with suppliers that believe in the same. That said, our People First Policy has made us the preferred choice not only by our clients and partners, but also by the farmers themselves.
Get in touch now to talk about our collaboration and place your bulk order with us.
Preferred by clients all over the world.