Premium essential oils for soaps
Atmosphaer supplies wholesale essential oils for soap making in bulk. You can order large quantities to use in the production of fine cosmetic and skincare products. We deliver worldwide via DHL, taking great care for proper packaging, storage and transportation that does not interfere with the properties of the materials. You can order the following quantities: Conventional and organic lavender for soap making: 50 kg, 170 kg and above; 20 kg minimum; Conventional and organic Bulgarian rose for soap making: 100 g; 500 g; 1 kg, 5 kg and above; Any other type: 1 kg, 2 kg, 5 kg and above. We work with some of the largest companies in the cosmetic and perfume industry worldwide. We deliver premium materials at fair prices to use safely in industrial soap making. If you have any questions, don't hesitate to contact us and we will be happy to answer all of your enquiries.
Product details
Documentation:
COA, MSDS, TDS, REACH (if applicable), Organic certificate (if applicable) and more
Packaging:
Aluminium containers and steel drums
Shipping:
By road, sea and air
MOQ and Order Quantitites:
1kg / 2kg / 5kg / 10kg / 50kg/ 170kg and more
ORDER SAMPLES
Bulk essential oils supplier
Atmosphaer is a bulk supplier of essential oils, produced in Bulgaria. We have significant traditions in the sector, tending to knowledge and expertise that have been with our CEO's family for three generations now. The company has been growing, promoting fair and reliable partnerships with other businesses in Europe and the United States. We are REACH compliant and have GMP certification to ensure best manufacturing practices and a conscientious approach to our employees, clients and the environment. If you order from us, we will provide our REACH registration number, so that you can certify compliance as well.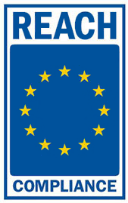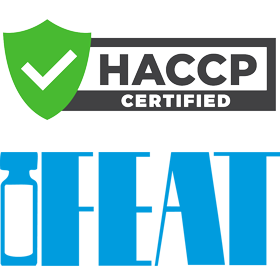 Atmopshaer's essential oils
Some of the most suitable essential oils for soap making are rose, lavender, juniper berry and melissa. Rose extracts are known for their anti-age properties, smoothing out any fine lines and providing fantastic hydration even for sensitive skin. Lavender's purifying qualities make it the most popular ingredient in natural cleansers. Juniper berry quickly deals with blemishes, unifying the skin tone. Finally, melissa alleviates discomfort from rashes and surface damage. Take a look at all of our products to find out which materials would meet your manufacturing needs best.
Head to the contacts form to let us know what you need and how we can help your business. If there is anything you'd like to know about our products in bulk, we are here to tell you all about them. We would be more than glad to get in touch right now.
Preferred by clients all over the world.